Chile: the longest paradise on earth
Besides offering Argentina as a travel destination, we are also organizing custom made trips to Chile. This fascinating country, between the Pacific Ocean and the Andes mountain range, is nearly 4.300 kilometer long and has a width of maximum 350 kilometer.
In the North you will find the beauty of the Atacama desert and the national parks Lauca and Tamarugal. The central part of Chile is the most populated, with vibrant capitol Santiago de Chile and the interesting coastal cities Valparaíso, La Serena and Coquimbo. You will also find the best wineries in central Chile. More South we recommend you to make some self drives with us in the Chilean lake district and/or on the 1.240 kilometer long "Carretera Austral" (Southern Way). In the most extreme southern Chile you can make great hikes in the well known national park Torres del Paine and explore Punta Arenas & Tierra del Fuego.
Many of our customers combine a visit of both Argentina and Chile via us. Of course we can also organize your tailor made trip exclusively in Chile. We work together with a complete team of specialists in every region of both Chile and Argentina.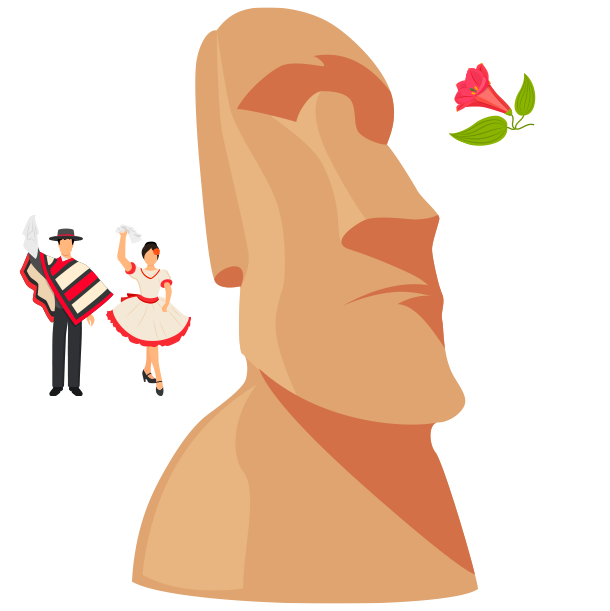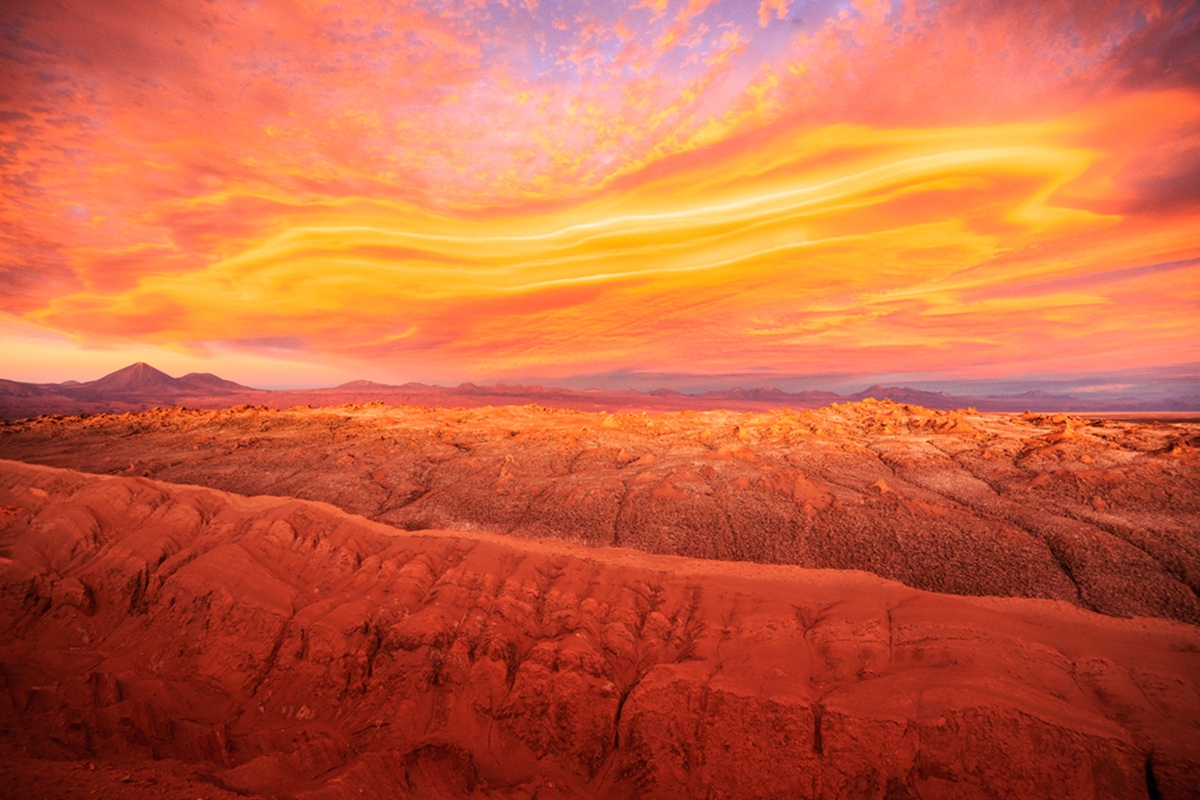 Some examples of our Chile experiences:
Self drive from Punta Arenas to Puerto Montt (or vice versa)

The best way to discover both Chilean and Argentinean Patagonia by car. Includes Torres del Paine, El Calafate*, El Chaltén*, ruta 40*, Cueva de las Manos*, Perito Moreno*, Carretera Austral (Puerto Bertrand, Coihaique, La Junta, Futaleufú), Esquel*, San Carlos de Bariloche*, Puerto Varas, Puerto Montt, etc. You will need at least 20 days for this car trip. This self drive can be combined with the Chilean lake district: Pucón, Villarica, Temuco, etc.

Carretera Austral self drive

One of the most beautiful roads in South America is the Carretera Austral. Not very well known yet, so away from the masses you can enjoy amazing landscapes full of mountains, fjords, lakes, forests, national parks, etc. Start f.e. in Puerto Montt and drive all the way South to Cochrane, via Chaitén, Puyuguapi (Queulat NP), Coihaique and Puerto Guadal. Drop-off of the car at Balmaceda airport and fly further to Santiago or Punta Arenas. Another option is to continue your trip to Argentina and return to Puerto Montt via the ruta 40 (Perito Moreno*, Esquel*, Bariloche*, San Martin de los Andes*)

Northwest Argentina (regions Salta, Puna, Jujuy) with Atacama desert

There are good bus connections between San Pedro de Atacama and Salta*, but we also organize the most interesting private excursions in this area. We can also organize private excursions (Uyuni etc.)

Southern Patagonia between Tierra del Fuego, Torres del Paine and Santa Cruz

Many of our customers travel from Ushuaia* by bus to Punta Arenas in Chile. The next day you head by bus to Puerto Natales. This city is the base for exploring Torres del Paine by car or multiple day hikes. After having visited Torres del Paine you can take a bus to El Calafate* in Argentina again (with the famous Perito Moreno glacier). From El Calafate you can fly further to Bariloche, Córdoba, Buenos Aires, etc.
We now also offer the possibility to rent a car in Punta Arenas (Chile) and return the car in El Calafate (Argentina), ask for the conditions!

* in Argentina
Important info: there are hardly flight connections between Chile and Argentina. So you cannot fly f.e. from Punta Arenas to El Calafate, or from San Pedro de Atacama to Salta. Exception is the flight connection between Santiago de Chili and Mendoza, Córdoba & Buenos Aires.
Interested to know more?
We can arrange all travel arrangements for you in Chile, including private transfers, lodging, car rental, excursions, flight tickets and much more. So if you want to get to know the real Chile please do not hesitate to contact us for a custom made travel experience.